Year 2020, Tags Growth Strategy
Founded by Hayden and Amit, who met whilst working in the energy industry, they saw Inefficiency, poor service, expensive tariffs and dirty energy as major problems to solve. They set out to change it, with simpler, cheaper, greener energy. 
They launched Bulb, which quickly became the fastest growing private businesses in the UK.
Simpler
They make energy simpler – so they make your life easier. You can switch to Bulb in 2 minutes. They've got one, simple tariff for all. And you can speak to a human when you have a question.
Cheaper
They make energy cheaper – so they help you save money. We invest in technology to reduce costs. And we pass savings on to our members.
Greener
They make energy greener – so we help protect our planet. They provide 100% renewable electricity and 100% carbon neutral gas to all our members as standard.
Daleth was brought in to support their growth strategy and implementation with a new product launch. 
Build Energy had a range of growth projects, once of which was Bulb for Business.
It had grown organically for a year, leveraging the consumer brand and existing strategy. They had reached a plateau and wanted to kick start their Bulb For Business growth. This is what we came into to support.
The main requirements were:
Improve growth trajectory of new revenue and customer acquisition
Get clear visibility and control over the core levers for growth
Clear understanding of unit economics, both aggregate and per channel
Here's what we achieved while working with Bulb Energy.
Increased quotes acquired pm
Increased sessions to B2B funnel
Increased customer signups acquired pm
Increase session to signup conversion rate
Website Performance & User Story Mapping
Analysed the acquisition funnel, from channel to marketing automation to identify areas of weakness and key opportunities for growth.
User story mapping assisted in discovering questions not being answered in the acquisition funnel.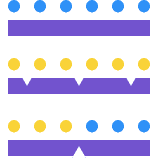 Organic landscape and missed opportunities
Search landscape analysis to identify biggest opportunities in organic growth strategy
Sitewide technical audit to define a more robust informational architect and query mapping
Running a paid account audit, we identified both channel opportunities and missing channels in the omnichannel approach
Full analytics audit, enabled us to identify a range of key events that were broken, but were being used for paid advertising optimisation.
Following this initial research project our approach focussed on the following core areas
Aggressive new channel testing, enabling us to identify new, better performing channels for customer growth
Rapid, value prop testing facilitated a far deeper understanding as to what made businesses click and convert.
Reconfiguration of analytics and conversion goals, provided more accurate data on which to optimise.
Total reconfiguration of the Bulb For Business website, ensuring key commercial pages were optimised for high volume, relevant keywords.
Total overhaul of the Content Marketing strategy, enabling Bulb For Business to become relevant earlier in the buyer journey.
CRO and site UX optimisation
Updated the core sitewide navigation to make the Bulb For Business pages easier to find and higher converting
Systemic testing of the acquisition funnel to reduce drop off and improve conversion rate to quote.
Wholesale reconfiguration of marketing automation flows following quote, providing more relevant information to leads at the right time in their journeys.
Agile Marketing process implementation
Build infrastructure and processes to enable the team to operate in a more agile way, provide more feedback faster and grow more quickly.
In person coaching of whole team to ensure the process was ingrained and integrated.
Let's make something great!
If you think we're the right team to help your business grow, please drop us a line to find out how we can work together