Year 2020, Tags Growth Strategy
In 2015 Canon acquired Lifecake in the development of it's digital consumer services businesses and its ambition to be a part of every image taken, 'no matter what device' e.g. on competing smartphone cameras.
Daleth was recruited to focus on Lifecake's Growth Strategy, with a specific focus onone that was sustainable in the long term, and in line with Canon's corporate strategic objectives and values.
Lifecake is a successful private, digital interactive family photo album helping millions of families around the world stay in touch and share their favourite memories of their kids as they grow up.
Parents can create beautiful photo and video timelines of their children – automatically ordered by age – and share privately with grandparents, aunts and uncles – keeping the whole family in the loop.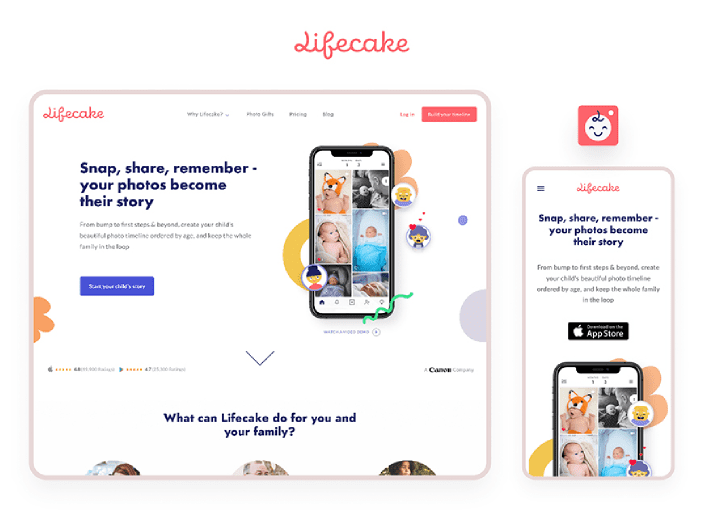 Following an initial strategic research and planning deep dive into the market, audience, search ecosystem and existing performance data we defined and implemented a Growth Strategy.
Here's what we achieved while working with Lifecake.
Organic Website Users - +58%
Non-brand organic traffic - +1983%
CTR from Search Engines - +73%
Increased quotes acquired pm
Increased customer signups acquired pm
Increased sessions to B2B funnel
Increase session to signup conversion rate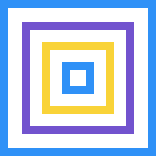 Deep analysis of direct and substitute competition looking at competitive positioning, business models and customer acquisition strategies. This helped identify acquisition strategies and geographies where competition was not active therefore increasing speed to success.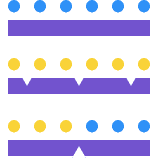 Focussing on user problems as the main parameter for market segmentation (instead of more traditional approaches) we identified both the main target user segment and approach to garner attention.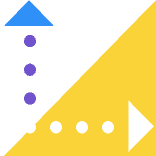 Product Performance Evaluation
Insight analysis using existing performance data led to the identification of 2 core levers for business growth from a product perspective. These included both device and channel based insights that were built into the growth strategy proposal.
Our proposed Growth Strategy had 2 core elements. Increase the brand's organic growth & Increase the conversion rate of the acquisition funnel
We updated the website from a single page app to a customisable CMS (content management system), reconfigured the site's informational architecture, designed and deployed a content strategy, and deployed a framework of testing and growth across Lifecake's social media communities.
Organic growth:

Non-brand organic traffic increased by 1983%
Organic visibility increased by 295%
Organic website users increased by 58%
CTR from search engines increased by 71%
Average organic rankings increased by 33%
11 non brand keywords ranking in the top 10 (from zero)

Social media performance:

Facebook:

Engaged users increased by 192%
Post reach increased by 349%
Post impressions increased by 486%

Instagram:

Impressions increased by 369%
Reach increased by 494%
Comments increased by 359%
We implemented a robust CRO framework and reconfigured the deferred links, enabling us to make systemic changes to the site's flow and how users interacted with the registration flow on both mobile and desktop devices.
Conversion rate performance:

Conversion rate from website to app store increased by 11.96%
Conversion rate to website user acquisition increased by 59%
"His commitment to truly understanding the culture and goals of Lifecake before deriving growth strategies is a rare trait. The result of which is a fully bespoke growth directive that fits perfectly with the overall company strategy."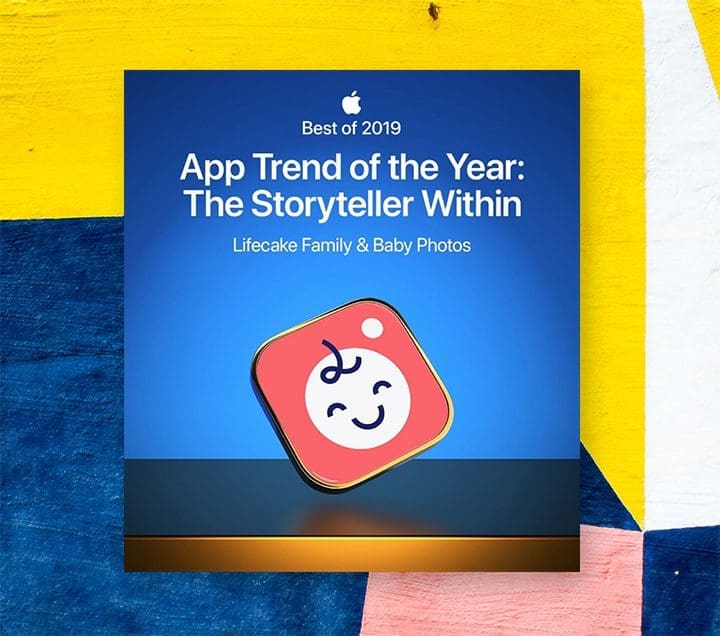 Let's make something great!
If you think we're the right team to help your business grow, please drop us a line to find out how we can work together
"*" indicates required fields